Hire Dancers for Your Event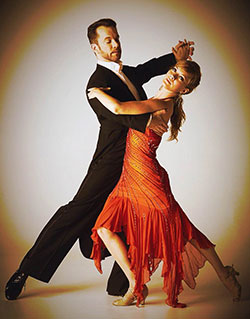 Add some extra excitement
to your next event
with a performance by our
Ballroom and Latin dancers.
Give us a call, and let us craft an unforgettable dance experience for your event.
(619) 787-6376
Stage performance:
Let our dancers dazzle you with a professionally choreographed dance in the dance style of your choice. A dance performance can be a special addition to your theme event or theme wedding. Let us know your vision and we can help you choose the perfect dance style and music. Have a special song in mind? We are happy to work with your music to develop an unforgettable performance.
Dinner Dancers:
A more personal performance has our couple dancing around the room throughout the evening. This gives a unique addition to the ambiance of the evening, and an up close and personal connection with the dancers.
We can work with you to develop the best arrangement for your layout; around the outside of a ballroom, or among the guests' tables.
(Most performances are one male/female performing couple.)
Teach your guests to dance!
We also offer event group classes specially designed to get your guests up and dancing at your event- breaking the ice on the dance floor, and giving your guests a fun new experience.
Add a dance performance by one of our professional performing couples, and you'll guarantee an unforgettable night!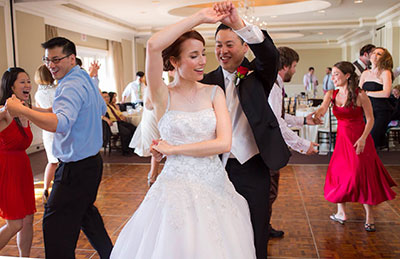 Team Building:
Group dance classes are also great team building activities. Get your team moving, learning, and honing their synchronicity and connection.
Group classes can be taught by one instructor, or one male/ female couple.
The most popular dance lessons for events are Swing and Salsa, but we also teach groups for Tango, Foxtrot, Rumba, Merengue, Bachata, Burlesque and more.
If you prefer to have an instructor come to your location, we can do that as well. Please give us a call for pricing for on-site team-building classes.
Give us a call, and let us craft an unforgettable
dance experience for your event.
(619) 787-6376