Our San Diego dance studio takes a personal approach to learning - so we're happy when we get feedback from our clients. It's always great to hear how much our students enjoy their dance lessons. Here are some samples of what they had to say about learning at our studio.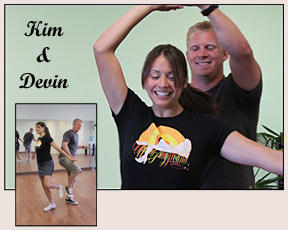 "Very knowledgeable. Energetic. Kind. Great sense of humor. Rebecca took us from no dancing skills to a couple with confidence. We had a great time learning to swing dance, and are already making plans to continue learning new moves "
-Devin & Kim Snyder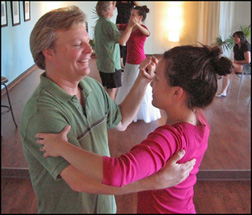 "I just want to thank you for all you did for me and my daughter. We had a great time learning to dance together and will remember our experience for the rest of our lives.
I want to personally say "Thank you" to Isabella for taking the time me and showing a great amount of patience … which is no easy task with a dad with two left feet.
I would recommend 'Dancing Together" to anyone who is serious about dancing or needs polishing."
- Keith Hadfield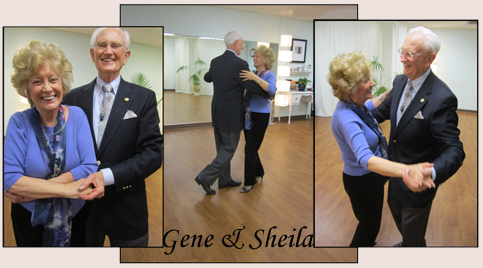 It is a pleasure and a privilege to work with Rebecca as we take up ballroom dancing at our ages of 83 and 87.
We have been studying ballroom dance under Rebecca Grohowski for many months on a weekly basis. We started with the Foxtrot and proceeded to East Coast Swing. Rebecca is a patient, considerate, demanding and fun to work with dance instructor. In addition, she is inventive in her teaching techniques."
-Sheila Moore and Gene Cook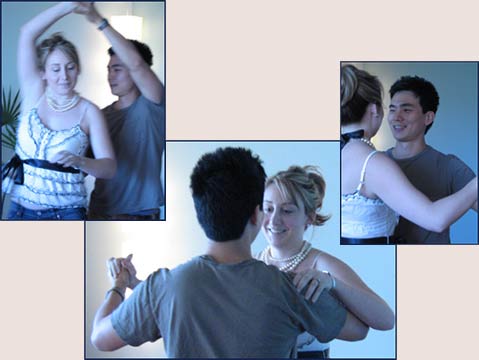 "It was the most wonderful experience! We had so much fun watching ourselves improve. Rebecca is the best teacher we could have ever asked for.
She`s so patient and explains things in a way that makes sense. Not only is she an amazing dancer, but an amazing teacher, and a wonderful human being."
- Katie McGinn and Robert Li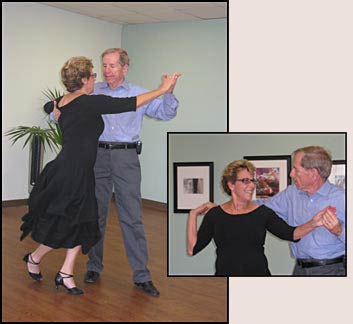 "Rebecca made it easy for us to feel comfortable with a variety of dances on the ballroom floor. Her patience, continual reinforcement and ability to show us how to perform not only the steps correctly but maintain posture and composure. We wonder why we missed over 30 years of fun dancing socially and in clubs."
- Bonnie and Paul Friedman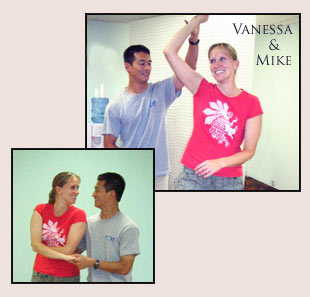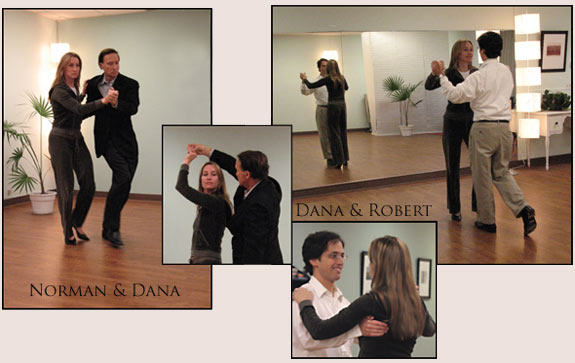 "My husband and I had an absolute blast learning swing and Rumba! Who knew that we could dance!? Isabella is an excellent teacher! We loved every minute! Slow-quick quick!"
- Gail Christiensen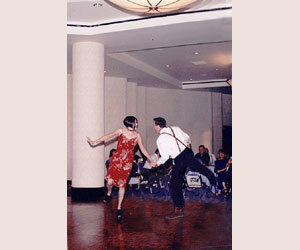 "Hip, sophisticated, fun...Rebecca is knowledgeable, graceful, and an encouraging coach- full of empathy for beginners, a wellspring of expertise for advanced students. She's phenomenal!"
- Ross Porter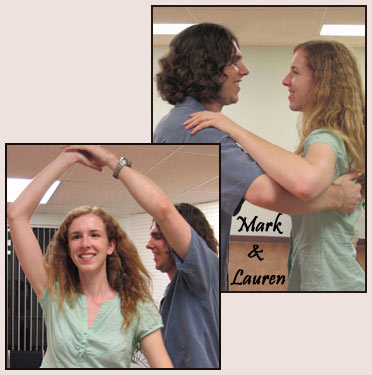 - Mark & Lauren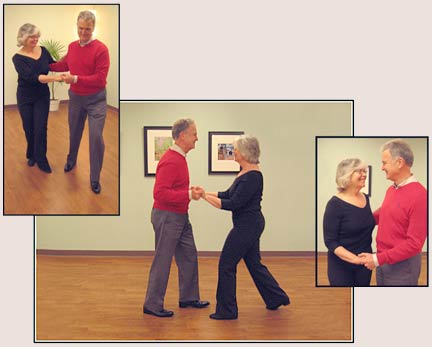 "I wish we'd done this 15 years ago- think of how much fun we missed! We are telling all our friends!"
- Bernie and Ann Porter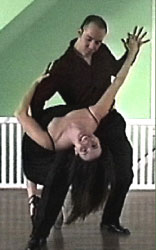 "For years I secretly harbored the desire to learn ballroom dancing, but I kept using excuses... But in reality, like many men, I was just plain "chicken" when it came to dancing with a partner. I was afraid I would step on a woman one too many times and then she'd never want to dance with me again. Despite my fears, I eventually signed up for some group lessons and that got me started. But it wasn't until I took some private lessons with Rebecca that I was able to take my dancing to the next level. Rebecca knew exactly where I needed improvement and that's exactly what we worked on. She's a professional in every sense of the word; always pleasant, encouraging and she knew exactly how to get the best out of me -- all while keeping my learning experience fun the entire time!"
- Adrian Campos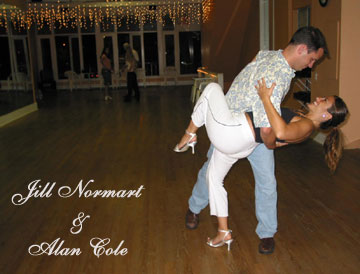 "Rebecca is a wonderful instructor. My fiance and I had no dance experience when we started our lessons and Rebecca was able to put together a great dance for our wedding, and at out skill level. We can't wait to show off our new moves on the big day! Thanks Rebecca!"
- Jill Normart & Alan Cole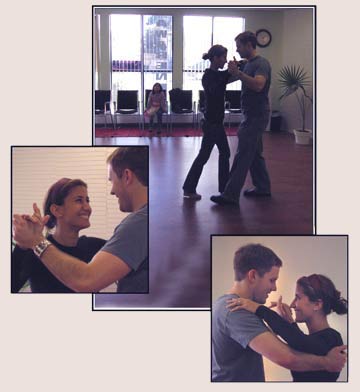 "We signed up to learn our wedding dance, not really knowing what to expect. To be honest, we were quite nervous, but Rebecca was so patient with us- taking her time and always asking us for our feedback. We are very pleased, and we can't wait to show it off at our wedding!"
- Todd & Esther Hemmen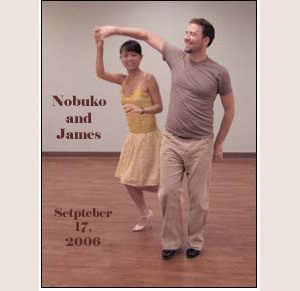 Practicing their moves in a lesson, Nobuko and James prepare to dance East Coast Swing at their upcoming wedding.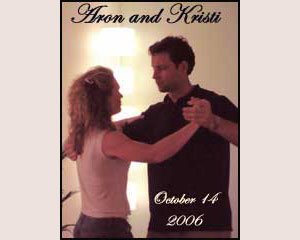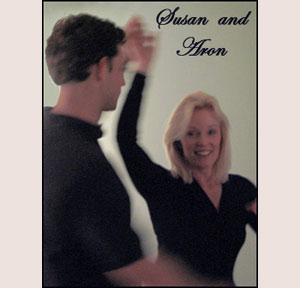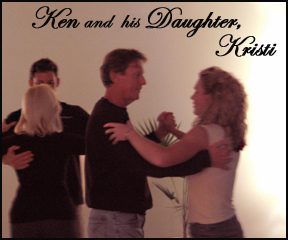 - Aron Tremble & Kristi Watson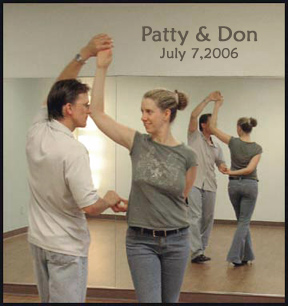 Preparing for the first dance at their wedding, Patty and Don practice the Rumba in a lesson.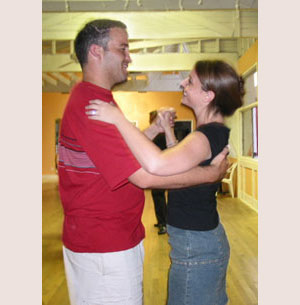 "We had a wonderful experience. Rebecca is fantastic and a great teacher! Thank you for helping to make our wedding extra special."
- Brad Spilkin & Amy Schatz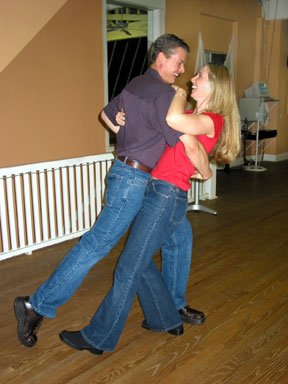 - Robert and Angela Clossin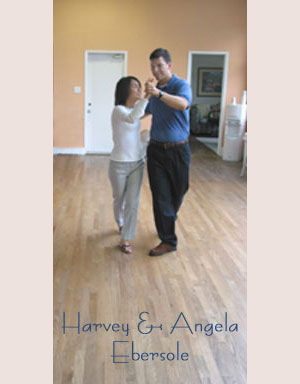 - Harvey and Angela Ebersole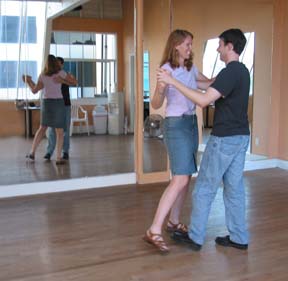 "Rebecca- We came to you to learn our dance for our wedding, and expected a long, grueling 8-weeks. Instead, we had a really fun time and have a lot of great memories! Thanks for being a great instructor, working with our needs, and most of all, never losing your limitless patience or sense of humor along the way!"
- Chris McAllen and Madalena Walsh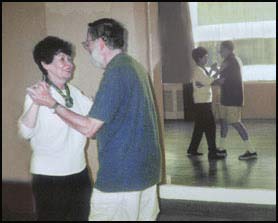 "Rebecca is an excellent teacher. Her instruction is clear, her approach is flexible, and she has lots of patience with her students."
- Stephanie and Lee Jaret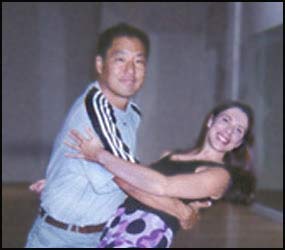 "Rebecca is an excellent teacher. I would highly recommend her to any person of any level who wants to learn more about dancing."
- Chris Chung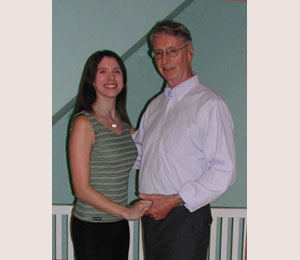 "I have been taking lessons for about 3 months, and I have enjoyed working with Rebecca. She starts with it all: Footwork, style, lead & attitude! And she does it so you have fun while learning. I recommend her to anyone learning...intermediate, advanced, or for competition. Thank you, Rebecca!"
- Keith French